Die Homescreens von Android und iOS sind fast so chic und zeitgemäß wie Windows 95.
Indonesian, Malay, Urdu tweets contain the most information: bit.ly/10hlYxP
Gerade einer bekannten deutschen Wochenzeitung mit der Androhung rechtlicher Schritte gedroht. #Post #Spam
Sehr unterhaltsamer Spam heute: eine meterhohe Textwand, die das "Show Not Tell"-Prinzip heroldet.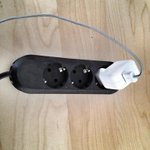 ArminRohde Überfluss : pic.twitter.com/PjHRKDT5Ku
der_handwerk Immer diese stundenlangen Diskussionen, ob das nun vertrautes Schweigen ist oder man sich einfach nichts zu sagen hat.
nodrama_de Yours is the regularity. Free us from our contexts and make our output parseable. #LANGSECT
JaqueFraque Nur ein Gedicht von Günter Grass kann Kim Jong-Un jetzt noch aufhalten.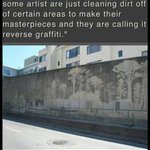 katerudy1 Dirt studies continue on the walls of cities. pic.twitter.com/XeCu6vTpd2
Janine_Wissler CDU/FDP halten Vermögenssteuer von 1% ab 500.000 € in Deutschland für unzumutbar, aber 40% und mehr ab 100.000 € in Zypern finden sie gut.