Geschäftsidee: Cyber-Hogwarts. Name: Cursera.
"Wein?" - "Für meinen Mann nicht. Der muss noch zur Hölle fahren."
Erbloggtes Die Reporterpools des NSU-Prozesses werden die Verflechtung der dt. Medien sichtbar machen. Gäbe es nur 5 Presseplätze, wäre das auch genug.
RFID gestures: swipe your travel pass past the sensor from top to bottom to check in with group discount. Bottom to top for 1st class. #idea
-hostfile is only one letter away from -hostile. #MPI
astefanowitsch Angebote für SPSS- und Statistica-Lizenzen eingeholt, laut gelacht, R gestreichelt.
RABongartz @Erbloggtes Hiermit ergeht Aufforderung zur Abgabe einer Unterlassungserklärung. Herr Preuss ist NICHT die Lebensgefährtin von Frau Schavan
plomlompom "Licenses are not going to fix our problems.What is fixing our problems: increasing numbers of people simply ignoring copyright altogether."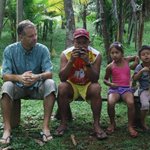 StevenBird Recording the Nhengatu language using a smartphone, under açaí palms in an Indian village on the Rio Negro pic.twitter.com/zbKiDEV9NV