JayCogi chantability has to be the first and foremost consideration in any policy statement
@astefanowitsch Lass mich raten, du bist dir auch in keiner anderen ethischen Frage einer Antwort sicher.
@astefanowitsch Ganz ohne Axiome geht es nicht. Und dieses ist doch ein gutes?
.@astefanowitsch Für mich ist das axiomatisch: Das Recht auf Leben kann man nicht verwirken.
tp_da Auch nett: Wenn Merkel das SZ-Interview gegeben hätte, sähe das so aus: #btw13 #stinkefinger pic.twitter.com/R4pcbbVwmo via @the_claus
Why does svn take ages to rename a directory containing what? 100 files totalling 7 MB?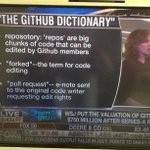 lsinger FOX explains @github jargon. So funny it must be fake. pic.twitter.com/AQEVLZe6Y3
Schnappatmung as a service.