HuckHaas Olympische Winterspiele gehören nach Dubai.
Word of the day: quiquitted
astefanowitsch #Tipp: Ein 1-Personen-Internet kann man ganz einfach aus einem Word-Dokument selber basteln.
@ojahnn Klingt gut, wie heißt das Buch?
ojahnn Campus Novel, oder: das einzige Genre, das es sich leisten kann, eine Verfolgungsjagd im Paternoster (glaubwürdig & spannend) zu schildern.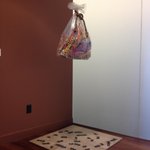 stanfordnlp CMU has a marvelous art installation of a bag of words #nlproc pic.twitter.com/B2DksejbZE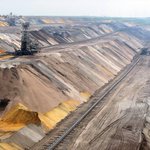 qbi Korrekt: »Diese Windräder verschandeln uns die ganze Landschaft. (oben rechts) pic.twitter.com/y1dicksNtE « via @Riotbuddha
the_maki Funfact: 73% aller Restaurants der Welt befinden sich in Japan, davon wiederum 95% in Osaka und 153% in Tokio. #tatsache #beglaubigt