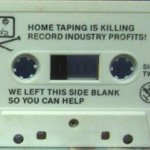 _SteveWilson_ RT @erocdrahs: The dead Kennedy's knew how to do it: pic.twitter.com/Qo5QfR92jQ /v @PunKandStuff
ThatsLiff Frating Green (adj) The colour which is supposed to make you feel calm in hospitals, industrious in schools and uneasy in police stations.
tomscott 1:30pm: the curling final. GB vs Canada.

2:30pm: the kerning final. Designers throw letters along ice, trying to space them pleasingly.
astefanowitsch I put the "Bundes-IT" in "Leiten lassen vom politischen TodestrieB UND ES ITerativ eskalieren." #Piraten
ojahnn . @texttheater Folgenden Dialog: "Lass uns heute nur in unserer Muttersprache sprechen." - "Check." - "Ha! Falsch! Du Loser."
durst Mühsam informiert sich das Eichhörnchen über die kleingedruckten Nährwertangaben auf der Haselnusstüte.
durst LOL, die Autokorrektur schlägt "Butter bei den Fischen" vor. Bei DEN, hahahahaha!! Maaaan ey, Autokorrektur ;-))
Herr_Rau Als besonders wichtig markierte Nachrichten oder die Empfangsbestätigung verlangen, lasse ich stets einige Zeit liegen. #kollegenfortbildung
Was schenkst du deiner Muttersprache zum Muttersprachtag?
stporombka Widmungen, die das Leben schreibt (456) pic.twitter.com/pJnv7zJoxU