hllizi Dear Russian friends who are ashamed of their country right now: you are not the only ones.
Das ist TASCHEN. Da gibt es BÜCHER. Muss man WISSEN.
molily Reinkarnation, Rauskarnation – ein ewiger Kreislauf
"any human identity management system inevitably carries a special set of moral concerns. Primary of which is a nominalisation of identity—the reduction of personal identity to a set of forensic descriptions"
"The risk of conceptual slippage here means that the concept originally borrowed from humanities and reduced to a narrow meaning in computer science, yet again gets translated into different context without taking into account different level of abstraction" twitter.com/LilithWittmann…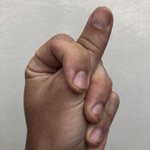 ScHuehnerkrisp Wir haben die Nase nur von unseren Kindern geborgt pic.twitter.com/K5J6hViAdL

StefanMuelller Größter Posten bei den #DGfS-Finanzen ist die Zeitschrift für Sprachwissenschaft, die #openaccess ist. Die Gesellschaft bezahlt die Publikationsgebühren. Also schickt Eure chicen Aufsätze dahin. pic.twitter.com/SyWYZOh2TV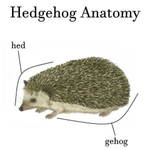 MurrayLeeA when you submit your first ever morphology assignment pic.twitter.com/BxxoVtoKP3
n_roettgen Die NATO-Grundakte ist mit dem heutigen Tag obsolet geworden. Diese Realität muss die NATO annehmen und ihre Verteidigungsfähigkeit weiter ausbauen.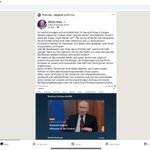 CarloMasala1 Wow. Der @Inspekteur_Heer redet Klartext. pic.twitter.com/VkO0waF1jJ
GabrielBerlin [sponsored tweet]
"Ich als erfolgreicher Investor kann auf Klumpenrisiken verzichten!"
Mondamin Fix Saucenbinder – Ein Unternehmen der Mond