hllizi Mein nächstes Blog wird "würdeplus" heißen.
Trotz VPN von Amazon-MP3-Downloads ausgesperrt, na dann halt in Zukunft wieder gleich zu den unkonventionelleren Anbietern.
tshrdlu @jasonbaldridge This is actually one of the best jokes I've heard this year. Kelakar gila PDRM respond mcm tu.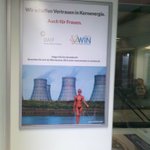 totalreflexion die Integration der Frau in den Karnevalsgedanken unter besonderer Berücksichtigung der Kernenergie Via @Fotografiona pic.twitter.com/9rS6snp70z
jonk heh. new german gender-neutral traffic laws. "Fußgänger" [(male) pedestrian] --> "Wer zu Fuß geht" [~one who goes by foot] /ht @texttheater
puzzlestuecke Was tut eine, wenn selbsterklärte ProFeministen-Macker ganz selbstverständlich FLT*-Räume nutzen, weil das * "weibliche Seite" symbolisiert?
der_handwerk Ich hab das jetzt mal analysiert: Fast alles was ich hier schreibe ist total bescheuert. Nächstes Forschungsprojekt: Was sagt das über euch?
skeptikantin Unerwartet komisch: Spracherwerbskorpora in Wollsocken ohne ABS auf Dielenboden.