YorkshireLiff Pontefract (n.) The strange look you get from revealing a recently acquired secret to the person who swore you to secrecy in the first place
hllizi Seit ich fürs Händeschütteln Gebühren erhebe diskriminieren mich alle.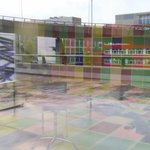 _milenko @z_observer Kaffeesatzlesetag? pic.twitter.com/eMHpQZI3gV
axel_springer Wegen massiver Folgen der Diskriminierung durch @GoogleDE: Such-Traffic bricht um fast 40% ein, "Google-News"-Traffic um fast 80% #AS9M
ojahnn Liebes Tagebuch, folgende gute Wortbeiträge habe ich diese Woche in der Uni geleistet:
Mo "Allquantor"
Di "Fremdschlüssel"
Mi "Vodafone"
Word of the day: mentiondropping
astefanowitsch Um die Wahlergebnisse aus den USA zu verstehen, hilft es, sich vorzustellen, die Deutschen würden gegen jede Vernunft CDU wählen.
skeptikantin Lokführer/innen streiken "schon wieder"? Ich erklär's euch: sie haben halt "noch nichts" erreicht.
gzornick A statue in Berlin called "Politicians discussing global warming." pic.twitter.com/MwbMNrw5ni