DeletedWiki List of fictional characters with removable or interchangeable heads
papageier Ist Euch aufgefallen, dass die #CoronaWarnApp #CWA gar nicht gehackt wurde? Keine Daten abgeflossen? So gar nicht?

Das, liebe Leute, ist der Vorteil an dezentraler Datenhaltung. Wo keine Tröge sind, sammeln sich auch keine Schweine.
GeorgDiez1 Armin Laschet ist ein Politiker des postfaktischen Zeitalters, der noch nie für etwas einstehen musste, so scheint es, was er sagt - und mit jedem Tag wird dieser Kandidat mehr und mehr zur Belastung für das ganz grundlegende Verständnis dafür, was Politik sein kann oder soll.
molily "Die Pandemie der Ungeimpften" ist ein Lied von Blumfeld, erschienen 2001 auf dem Album "Testament der Angst"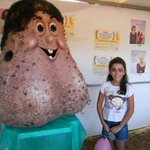 ScHuehnerkrisp Senhor Testículo
"Ein fröhlicher, verspielter und sehr ansprechender Hoden bringt Kindern und Erwachsenen Freude und Informationen. Mit Charme und Eleganz verteilt das neue Maskottchen Lächeln und verleiht der Kampagne zur Vorbeugung von Hodenkrebs neuen Glanz." pic.twitter.com/H3REhas6Ec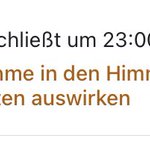 focusabonnent Theologie am Limit pic.twitter.com/qlJcbkI2PT
derwahremawa Der alte Herr im blauen Hemd, der heute im Leipziger Universitätsgottesdienst die ganze Zeit lautstark und unverschämt die Liturgie kommentiert hat, kann froh sein, dass Gott auch ein Herz für die Taktlosen, Selbstgerechten und, pardon, Saudummen hat.
whatmaddness Putting my brain in brain jail for last night's bad dreams. Things were a hot mess. Illegal.
"There is considerable tiptoeing around this subject in many cultures."
engl. mop the floor
dt. den Flur mopfen
wiase Also. Es geht damit los, daß wenn die Klamotten als "Damen" ausgewiesen sind, die mich ja schon mal nicht meinen können. Naja und dann keene Taschen.
hinreichend genuge Suffizienz
Wer nannte es Nasebohren und nicht Population