@johl He called it an "application" in that very email.
sabine_stoll First evidence that child-directed speech is optimized for syntax-free semantic inference:
go.nature.com/2XJevQo
New paper by Guanghao You, @BalthasarBickel @MoritzDaum & myself
@ISLE_uzh @NCCR_Language @DeptCompLangSci @UZH_en @snf_ch pic.twitter.com/RGkw9pneML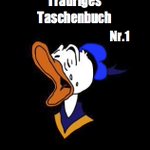 ScHuehnerkrisp 264 schwarze Comicseiten pic.twitter.com/AO8mbLKEEy
@hllizi Ich verfiel dann immer in Dudlungsstarre.
frank_opitz Ich war heute schon mehrmals draußen und weiß immer noch nicht, ob ich eine Jacke brauche.
mmbollmann At first I was curious if there were enough rhyming, iambic lines in my PhD thesis, so that's what I used to develop and test the script. Here's what I ended up with after some cherry-picking. 2/7 pic.twitter.com/XOotPuKkcF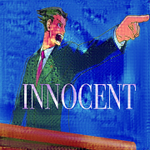 0xabad1dea neural hash c78fc26ec100f8508d4e60a3 🙂 pic.twitter.com/wP93xSx5Rc
SPIEGELCaptions Eröffnung der Azteken-Ausstellung in Berlin: Konzentration auf starke Strecken?
labenzticker Gehrsricht, der: Bezeichnet eine Gefahrenquelle im Straßenverkehr und in Gebäuden. Ein Gehrsricht ist ein Mensch, der zum Gehen ansetzt, dann aber verharrt und den Kopf dreht, weil er z.B. noch in ein Gespräch verwickelt wird. Solange diese Situation and… labenz.neutsch.org/Gehrsricht
"Ich liebe diesen Tweet, aber ich hatte komplett vergessen, dass er eine Rahmenhandlung hatte."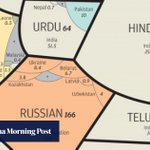 lingdiscovery There are over 7,000 languages spoken in the world today. Just 23 of those languages account for the native languages of 4.1 billion people. The vast majority of the world's languages are tiny—spoken by just a small number of speakers. buff.ly/2Lx06f0 pic.twitter.com/RHQT2EeTIe
zaubararin Suche nur 1 Text, der auseinanderdividiert, wie uns Zuflucht von Menschen als Gesellschaft bereichern könnte
Warum gibt es noch kein :3-Emoji?
ufenthaltstatus über diese cloud können afghan*innen ihre dokumente, nachweise und ausweise abfotografieren und uploaden. bevor sie evtl aus Sicherheitsgründen diese vernichten müssen. bitte leitet es weiter. die seite ist auf englisch und dari übersetzt. #Afghanistan twitter.com/a26backpack/st…
MsOeming this, my friends, is the result of STIGMA
– and will have very real consequences, make people homeless, drive them back into toxic work places or the arms of abusers… but who cares about sex workers, right? I'm not surprised, and yet utterly frustrated & angry #sexworkiswork twitter.com/forbes/status/…