what do we want mblpmbgfdmlbb when do we want it now what do we want mblpmbgfdmlbb whe
wir machen früh bis morgen durch und singen fumsballera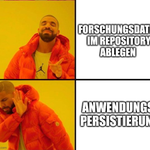 patrick_sahle Das Elend des #Forschungsdatenmanagements. pic.twitter.com/OxYX1LEYol
@M_M_R_21 Die Schubladen!! <3 Wo ist das?
highfrontvowel Linguistic discrimination is so internalized. In my German class we had to make a CV, and practically everyone who had a somewhat uncommon native language (Indonesian, Tajik, for example) simply didn't put it on there cause they thought it doesn't matter anyway.
gumarten #TrötenamLimit (Übersetzerin: Barbara Köhler) pic.twitter.com/XQoJFrR2fZ
wayfu why is so many people's gut reaction to a certain kind of news about discrimination "well yeah that's nothing new"/"that's to be expected"? it's like. dude. we're not trying to cure your hiccups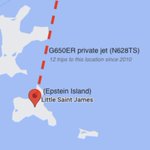 keithedwards This is old data from Elon's jet, so it's ok to share. twitter.com/elonmusk/statu… pic.twitter.com/eqF2m72yYo
r_m_aust Nächste Klausur stell ich einfach die Frage:

"Beschreiben Sie den Vibe von Nathanael in Hoffmanns 'Der Sandmann'. Erläutern Sie darauf aufbauend in Rückgriff auf Merkmale der Romantik, inwiefern sein Tod am Ende der Erzählung mood ist."
highfrontvowel Dit is puur model-technisch en empirisch geredeneerd. NL kiessysteem convergeert erg duidelijk naar ~10 partijen (vergelijk FPTP VS: 2). Een uitschieter van 20 kun je beter anders kan verklaren. Kiesdrempel verandert stemgedrag drastisch, ik gok nieuw equilibrium van 6 partijen.
@HHU_de Das ist doch nicht das alte Logo? 🧐
so, der onkel ordnet euch jetzt mal das denken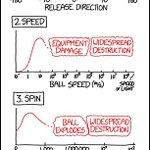 xkcd Optimal Bowling xkcd.com/2711 pic.twitter.com/mWVwzULh9n