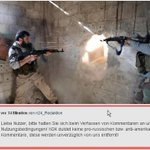 AliCologne #N24 gibt offen zu, ein US-Propaganda-Sender zu sein pic.twitter.com/lgLl7krCvL
ElbeChirurg 'Bindungsangst' ist auch so ein Kampfbegriff.
Eigentlich ist 'Bindungszwang' ja das Gestörte.
qntm "I love stateless systems." "Don't they have drawbacks?" "Don't what have drawbacks?"
GrammarGoof Texting is ruining English #grammar So many people these days don't even seem to know the difference between "u r" and "ur".
AliCologne Der Diktator Erdogan wird vom Westen gestützt, um einen anderen Diktator in Syrien zu stürzen. Imperialismus in reinster Form.
oOtrinityOo Ich habe gerade Kekse gegessen und dabei ganz normal gesprochen. Wir müssen die ganzen Tweets wieder umschreiben.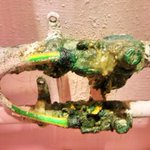 kathrinpassig Abb. A: Korrosion der Rohrleitungen durch Nutzung als Schutzerder und Anbringung unter dem Seifenspender. pic.twitter.com/OXb25Co8J3
Auf die Idee, die Sonne anzubeten, sind die Menschen sicher auch nur gekommen, weil das Teil so verteufelt gut beim Niesen hilft.