bundesamtfvs Schauen Sie jetzt #annewill, da sitzt Hr Bosbach u erklärt Ihnen warum Sie vor islamistischen Terroristenmörderkillern Angst zu haben haben!
m_rinck Junge Theologinnen randalieren vor dem Stadtfriedhof, o Sichelmond, o tiefes Blau, o Zufall schwerer Türen!
waldojaquith These are the n-grams that are highly predictive of SCOTUS decision authorship. people.csail.mit.edu/wli/papers/alg… pic.twitter.com/2AeG9ttvhF
Jede einzelne Entlistung verdient breite Berichterstattung.
csickendieck Wisst Ihr, was der größte Coup war? Dass der rechtskonservative Flügel der #Piraten landauf, landein nun sozialliberal genannt wird.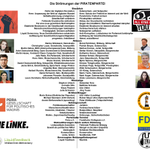 laenderrat_pp Der Flügelstreit der #Piraten in einer Grafik zusammengefasst. #abpt #1000haende #keinhandschlag pic.twitter.com/ZBFuCoAPFN
"If there is any kind of supreme being, I told myself, it is up to all of us to become his moral superior." -- Lord Vetinari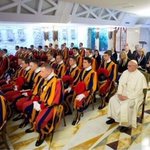 elcaceres Pic of the day: @Pontifex et Swiss Guard following ARG-SUI at #Brasil2014 pic.twitter.com/mGs5kGanhr
Erbloggtes Zeit schreibt von "Zeiten, da die Säue zwar immer kleiner werden, aber die Dörfer immer größer". Bringt die ökonomische Seite in den Blick!