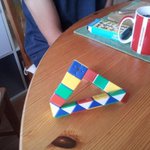 Penrose triangle made from Chinese "Magic Cube". pic.twitter.com/feTqZbjHvs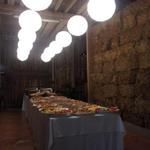 Scheunenfest! pic.twitter.com/JCF0HbmPrt
"ÄÄÄHM, HALLOOO? ENTSCHULDIGUNG???!!!" - "Ja bitte?" - "WIE GEIL IST DAS DENN BITTE???!!!"
Wenn ich einen Cent hätte für jedes gelogene "Wir akzeptieren Maestro"...
#UndDannWarDaNoch die Schule, in der es Kopfnoten für Beliebtheit gab, ermittelt durch Peer-Assessment.
PhiloBro Socrates and Wittgenstein trying to get a straight answer out of each other, locked in battle for all eternity
BadJokeCat Someone said my clothes were gay. I said "Yeah, they came out of the closet this morning."

MGrammar A rather judgmental error I've received while entering my academic history into a form. pic.twitter.com/9GYAsR0hDi
amaditalks "But Mike robbed..." "But Mike grabbed..." "But Mike..." But Mike was shot down while unarmed, on his knees, hands up. But nothing.
nachtlos falls jemand lust hat, ein auto zu klauen, ans meer zu fahren & sich das leben zu ruinieren - ich bin noch wach.
frachtschaden Jedes Gericht gewinnt automatisch an Charakter, wenn man es mit ganzen Melonen würzt.