ML_Hipster Using weighted majority to evaluate MOOCs that teach sequential prediction. It's online learning of online learning for online learning.
climagic <ctrl-z> bg ; wait %1 ; echo "done" | mail -s "done" you@example.com # You started a program, but now want it to notify you when its done.
James_Kpatrick These two books contain the sum total of all human knowledge pic.twitter.com/MF8ME8tJOM
skeptikantin Diese irre Angst vor Zeitverschwendung, wenn man kein Skript hat, das man vor der Mittagspause anwerfen kann.
hllizi Beim Übersetzen von Latein half mir die Annahme, daß der Text einen Sinn habe, oft sehr.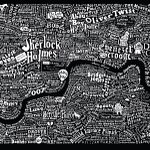 UBMainz RT @buechereiwien: Wimmelbild für Ambitionierte RT @Emmsibo: Beautiful image: Literary Map of London pic.twitter.com/GsjKCrD3Sj
astefanowitsch Eine zärtliche Vereinigung von Punkt und Komma, die verhärtete Satzgrenzen erweicht, ohne sie ganz aufzulösen. #semikolon
Among the great topics that come up over lunch with @kativolk and @ungewinster: similarities between gamification and immersive theater.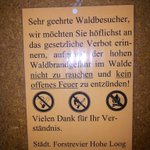 Im Wald *nicht* zu rauchen ist im Prinzip erlaubt. Es wegen der Waldbrandgefahr nicht zu tun ist aber verboten. pic.twitter.com/7TEe4rO9t0
"Vielleicht sticht uns morgen ja der Hafer." - "Vielleicht trifft der Hafer ja auch ne Auswahl, wen er sticht."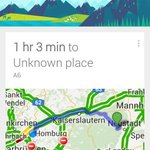 Reise ins Unbekannte mit Google Now. pic.twitter.com/oFjjOszvJH
"Wir haben uns sofort gut verstanden: beide polyglott und globetrott."
Die Nacht der langen Löffel: Kampf ums Spagetti-Eis