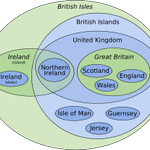 TheLazyDog_ I don't know why people get confused, it's very simple... pic.twitter.com/xUCJ2X6fs8
Nachtvogel "Erster iPhone-Käufer in Perth läßt es fallen"

Das ist nicht nur geographisch ziemlich nah an dem berühmten Sack Reis.
Horst_Hutzel Konfuzius sagt: "Egal, wie schlecht es einem geht, ohne Beine geht es sich noch schlechter!"
anked Bald ist #reclaimyournetzpartei erfolgreich. Es wird eine sehr, sehr kleine partei sein. Ihre "marktlücke": konservativer, männl. nerd.
kelseyinnis did you know the rest of the Knuth premature optimization quote? via @aysylu22's #strangeloop talk pic.twitter.com/sTKreLAuyL
astefanowitsch Yo, @sekor, ich habe mit der Piratenpartei ein Stück weit abgeschlossen und mache mir die Idee einer Abspaltung zu eigen. Erwarte OM.
"Let me not dishonor you any further with my presence."
manny_neira Scotland: DON'T OPEN THE BOXES! Encase them in concrete, uncounted & uncountable. BE THE ONLY QUANTUM-STATE STATE ON EARTH!
#VoteSchrodinger