krisajenkins Reminder: 'Going for a walk' is a pro debugging technique.
AcademicsSay Me (before coffee): "Academia is a publishing-industrial complex fuelled by status cues and free labour to create terminological proliferation, wheel reinvention, and self-preservative avoidance of relevance"

Me (after coffee): "Don't get me wrong I love what I do"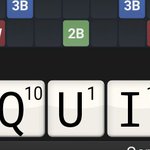 GerritKloss loquide = mit Redefluss begabt

#WörterDieEsGebenSollte pic.twitter.com/pEBQAhfj2t
Vom Staube befreit sind Dielen und Simse etc.
nsaphra @texttheater They wanted to ensure nobody wanted a GOTO. And this was before compiler optimization, so they needed a direct equivalent to this ASM idiom.
nsaphra @texttheater When the decided to eliminate GOTO, that was the one remaining GOTO-to-ASM structure that couldn't be equally efficient direct from loops.
What's the deal with while loops anyway. Of all the places to break, why does the beginning of the loop deserve a special syntax?