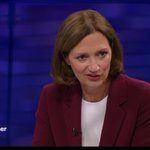 C_W_M_O Schade, hätte das Gedicht von Tucholsky zur Impfdebatte gerne gehört. #illner pic.twitter.com/3zkkJazZR2
molily Weil der Stadt heißt Weil der Stadt Weil der Stadt kein besserer Name einfiel
spitshine In my bizarre world I now commute to the office to spend the day in video conferences. Actual work happens on the train or at home.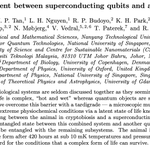 gregswhitenoise Has science gone too far?? pic.twitter.com/Sez6XwM42P
Das kannste schon so machen, aber das führt dann halt ins Verderben.
BuckRivera Web 3 means that you have to subscribe to yet another internet.
formschub Wenn eine Schreibkraft im Ampelkoalitionsvertrag unbemerkt einen Tippfehler eingebaut hätte, könnte da jetzt stehen »Die FDP hält an der Schuldenbrumse fest«, so dass die Schuldenbre̳mse bei Bedarf trotzdem gelockert werden könnte.
mathias '🇻🇦🇩🇲'.replace('🇦🇩', '🇬🇺'); // → '🇻🇬🇺🇲'
'🇰🇷🇪🇹'.replace('🇷🇪', '🇳🇱'); // → '🇰🇳🇱🇹'
'🇨🇵🇸🇨'.replace('🇵🇸', '🇻🇨'); // → '🇨🇻🇨🇨'
'🇧🇧🇸🇱'.replace('🇧🇸', '🇪🇬'); // → '🇧🇪🇬🇱'
'🇦🇹🇨🇺'.replace('🇹🇨', '🇸🇲'); // → '🇦🇸🇲🇺'
'🇬🇱🇦🇪'.replace('🇱🇦', '🇮🇪'); // → '🇬🇮🇪🇪'

github.com/mathiasbynens/… twitter.com/iwsfutcmd/stat…
mountbellyache "go to hell" is basic. "i hope your favourite band releases an NFT" is terrifying. it's possible.
engl. You will be made example of
dt. Ich verarbeite dich zu Beispiel
Gelesen: "Humorville" statt "Humorvolle"
EinPony "Hey, was machst du am Wochenende?"
"Nichts."
"Cool, dann kannst du ja mit uns..."
"Nee, ich meinte das schon so, wie ich's gesagt hab."
"Heute kam unser Apotheker freudestrahlend mit einer großen Sackkarre mit Kartons und ganz oben drauf war die Lieferung des Kinderimpfstoffs. Und da waren wir alle sehr froh und haben laut in die Hände geklatscht." twitter.com/CiesekSandra/s…