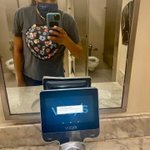 lukeweston What the fresh hell is this? pic.twitter.com/3X20BkHZ2k
formschub Körperpflege ist mir heilig. pic.twitter.com/9YTas6aBuI
Wegerecht durch alle Kleingartenanlagen! Abschließen verbieten!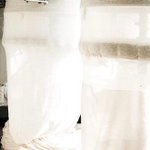 MerzbSchwanen Old but gold!⁠
⁠
When, over 100 years ago, these amazing machines called "Loopwheeler" were developed.
⁠
The very few remaining original loopwheelers, built and used between 1889 and the 1960s, are back in operation in our production site in Southern Germany.⁠ pic.twitter.com/dS70h8RSQR
captaincanbi IT'S MY TIME TO SHINE pic.twitter.com/nMD2dPcvVM
flueke Berliner, macht heute doch Euren Weihnachtssonntagsspaziergang zu einem der faszinierendsten Bauwerke der Stadt, dem ICC. Da ist heute auf und frische Impfe gibts da günstiger als im Discounter! Könnt dem anwesenden Personal auch ein paar Schokoteile mitbringen... twitter.com/flueke/status/…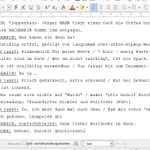 cactus_chef Ich habe einen Werbespot geschrieben - Entschuldigung: getextet, der mindestens 10.000 EUR wert ist. pic.twitter.com/mIiqyeBAuT
Afelia Nochmal Erinnerung, dass "milder Verlauf" bedeuten kann, dass ihr mit Sauerstoffbersorgung im Krankenhaus liegt.
"Milder Verlauf" schließt auch nicht aus, dass ihr über Monate oder sogar Jahre krank werdet.
Das Wort "mild" im Zusammenhang mit Covid ist irrsinnig irreführend. twitter.com/Phillip9262/st…
derwahremawa Was nur wenige wissen: Supermarkt-Magnat Erivan Haub benutzte das Füllwort "auch" derart häufig, dass es das Verständnis seiner Sätze beeinträchtigte. Die Tengelmann-Pressestelle beschäftigte daher einen eigenen Haubentaucher.
hllizi Interessanter Punkt, aber (wie Max Goldt mal ausgeführt hat) fraglich, ob diese Probleme bei etwas ohne nennenswerte Effekte wirklich groß werden. twitter.com/TheEconomist/s… pic.twitter.com/fuSDIuqqWz