BroDotJS Epic lake day is EPIC, bro! This nerd kept talkin about Haskell so I pushed his ass off the Seadoo and let him swim back. BOOM. SIDE EFFECT!
"unschädlich […] erst, wenn nicht mehr [Frauen] selber mit den Maniaks interagieren, sondern animierte Ersatzfrauen" fembio.org/biographie.php…
ecshowalter Now it is legit.
MLA has announced proper form for citing tweet in an academic paper. pic.twitter.com/MqndMSg8RD"
Neonleuchte Persönlichkeiten sind stabilisierte soziale Resonanzen.
Herr_Rau Wer nicht blinkt, will auch nicht abbiegen. (Aus dem Handbuch für passiv-aggressive Fußgänger.)
Germs are not germane to the discussion of Germans.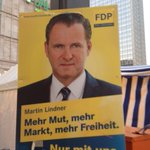 NeinQuarterly Nicht mit mir, Freundchen. pic.twitter.com/WxMzAnNi2w