TheTweetOfGod I shot the seraph. But I didn't shoot the cherubim.
schwarzblond Allerdings gelingt es mir noch nicht, den Vierjährigen davon zu überzeugen, dass es ja auch ein Lego-Mann mit Lippenstift sein könnte.
RAULde Mein erfolgreichster Blogpost ever: "10 Dinge, die alle Eltern ihren Kindern über Behinderungen beibringen sollten" raul.de/leben-mit-behi…
Unbekannte haben in der Nacht zu Dienstag einen Charakterzug mit einem Verhaltensmuster besprüht.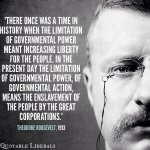 AKMMitchell Theodore Roosevelt nailed it 100 years ago. This will continue to grow if the Tea Party is not decimated, #UniteBlue pic.twitter.com/zPRLZleA1K
"Wenn es die germanischen Götter nicht gäbe, könnte es keine Kreuzworträtsel geben."