Also check out the -u option which allows you to skip reproducing a target once without messing things up the next time. #lasttweet
frachtschaden Während der Fahrt den Busfahrer nicht in Mürbeteig einbacken.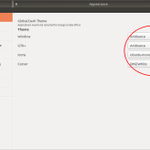 If you're using a GNOME Flashback session on Xubuntu, use gnome-tweak-tool to un-break the appearance of your panels. pic.twitter.com/c8YwKDyJjC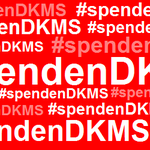 dkms Wir brauchen Eure Tweet-Hilfe! Für jeden RT wird ein Euro an die #DKMS gespendet! Verbreitet den Hashtag #spendenDKMS pic.twitter.com/6XZNOmevDr
TGIIF Thank God It Isn't Friday, andernfalls würde ich nämlich JETZT SCHON aus dem Büro geworfen.
frachtschaden Leeres Blatt Papier genommen, Stift angesetzt, nachgedacht, Stift nochmal angesetzt und beim ersten Buchstaben verschrieben.
Dann Stille.
Similar to twitter.com/biorhythmist/s…, yesterday I watched someone determined to do half a year of socializing over one lunch. Disturbing.
vdigital "WHY THERES A PROBLEM": a play in 2 lines

you: hey you know that cop who just killed that black guy for no reason

me: which one

THE END
Gedanken bei 17 km/h auf dem Radweg: Lieber Fußgänger 5 m vor mir, hast du schon eine Strategie zur Kollisionsvermeidung?
Denn! Es ist! Was! Es ist! Und! Ihr wisst! Was! Es ist! Es ist mein Style...
r0llinger Sächsisch ist die einzige Sprache der Welt, die für Gorgonzola und Gurkensalat dasselbe Wort verwendet.