tante it's weid how projects spend days, weeks into finding the right build tool but social rules just have to happen without work.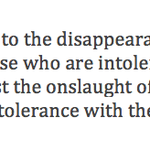 DirkdeVos "@danielsusskind: Karl Popper's "paradox of tolerance". A tight description of the problem: pic.twitter.com/EH7HROFy5j" cc @nntaleb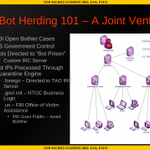 mikko New Snowden docs claim that when FBI takes down botnets, control of interesting foreign computers is given to the NSA pic.twitter.com/qSkxMcDOZ8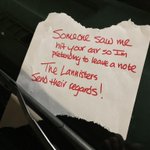 GoT_Tyrion When your car has a Red Wedding... @GameOfThrones pic.twitter.com/ILc3Iw0bw6
sanitario_ Bahnsteig. Kuss.

Blicke: "Aww, sie bringt ihren Freund zum Zug, der muss zum Bund."

Dann schnappte sie ihren Kampfrucksack und stieg ein.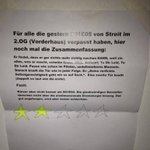 roesias Du ärgerst dich schon lange über deine stets lautstark streitenden Nachbarn? Dann mach eine Serie daraus ;) pic.twitter.com/ENe7nPtGnN
Kompromissvorschlag: Das Jahr 2000 lag *zwischen* dem zweiten und dem dritten Jahrtausend. ;)
plomlompom Für "mach halt 'nen Fork wenn du Regierung oder Konsens des Projekts nicht magst" braucht's eigentlich keinen Meritokratie-Glauben.
boulderang "Mein Körper ist ein Tempel."
"Du säuft, kiffst und frisst!"
"Geile Religion wa?!"
stporombka Endlich habe ich jemanden gefunden, neben dem ich sonntags total gern aufwache. pic.twitter.com/DJAMIjBjWb
plomlompom Dieser Rohmer-Film gerade besteht den umgekehrten Bechdel-Test: In allen Männer-only-Szenen unterhalten sie sich nur über Frauen.