the_maki Rezeptidee "Ananas Hawaii" (Zutaten: 1 Ananas, 1 Ananas).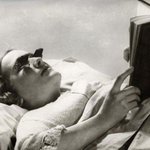 Libroantiguo 🆒 Glasses For Reading In Bed (England, 1936). pic.twitter.com/53cnB5XFRh
audipenny What do you mean, "I need space," are you okay oh my god do you need me to come over and bring space
slowtiger Die besten Kalauerer kommen am Ende ins Puntheon.
Kassenzettel noch an der Kasse wegschmeißen - in den gerade gekauften Mülleimer.
milch_honig Ich halte es für ein Gerücht, dass sich je irgendwer an einem Bartresen kennen gelernt hat.
Wenn Design ist, leiden die Lampen am meisten darunter, aber die Mülleimer sind auch nicht zu beneiden.
Wenn man keine Drehleier zur Hand hat, kann man auch ein Trafohäuschen nehmen.