@texttheater Mit dem und Stock-SMS und WeChat (nur deinstalliert weil systemdestabilisierend) hätte ich also insgesamt zehn.
Habe auf meinem Telefon jetzt sechs IM-Apps, Samsung-Bloatware und Skype nicht mitgerechnet. Eher so Durchschnitt, oder?
RT @SpeedleDum: Euer Baby braucht noch ein Last Minute Karnevalskostüm? Wickelt es in Alufolie ein… BÄM … Ofenkartoffel!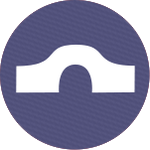 Wordrobe New Game "Bridges": what is new in a text? What has been mentioned before? wordrobe.org pic.twitter.com/dr83Lp9ccL
RT @Nachtvogel: Ja, häuft nur immer noch mehr und mehr Logik- und Konsistenzprobleme an, dann hat es Karlsruhe später um so leichter. http:…
amyquispe Don't give anyone your password and don't normalize password-sharing.
amyquispe I freak out when people talk about password sharing with SOs. Or with anyone. But especially SOs.
Those who take everything literally should be shot.