@Vilinthril Another reason: I like being able to begin by tinkering with backend stuff, without having my eyeballs whipped the whole time.
@Vilinthril Yes, I think that's what it boils down to.
I don't trust a CMS with an ugly default theme.
ojahnn Im Notfall: Der Geisterstadt-Flur im PCB-Turm. Aber nur ungern, denn dort sind alle Fenster und Türen dauerhaft offen, ergo alles sehr kalt.
ojahnn MathNat-Alternative: Der Keller, in dem sich das Genetiklabor befindet. Die Warnschilder fangen früh genug an, das Klo ist noch erreichbar.
ojahnn Favorit: Die unbeschriftete weiße Tür, versteckt hinter der Wendeltreppe im Studierenden Service Center. Leider absolut nicht barrierefrei.
ojahnn Street smart durch die Uni: Geheimklos finden, die selbst in ärgsten Stoßzeiten ohne Wartezeit benutzbar sind.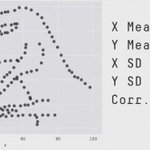 TahaYasseri A great demonstration of why we need to plot the data and never trust statistics tables! autodeskresearch.com/publications/s… pic.twitter.com/hsivGZdpZ1
(frei nach Josef Guggenmos)
Hei, im Kühlschrank fand ich heut
Nen Teller Frikassee.
Ich nahm ihn raus und wärmte ihn
in der Mikrowellellellellellellellellellé.
100s of gay men have been abducted, tortured, even killed in Chechnya. But authorities deny they even exist. Act now bit.ly/2nKQ4u5
ojahnn "Du, ich mag deine Fresse." - "Danke. Und ich..... fresse.... deine............ Magd." Das Leben mit Gegenwesen ist so schön. So, so schön.
SPIEGELCaptions Gewächshäuser in Roquetas de Mar: Maschinenintelligenz durch Zuchtwahl