eabrewster It took editors 142 years to describe what they did as "editing." Still waiting for doctors to admit that they "doct."
Angriff der Killer-Normies
"Helge, bitte! Es geht schließlich um deine *Repu*!"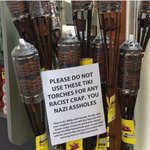 nycjayjay Amazing. pic.twitter.com/jSCM8sDb5q
frachtschaden @UteWeber Das stimmt. Allerdings sind diese Fälle leicht zu unterscheiden, weil der Vorwurf ja dann mehr als Sprachkritik enthalten muss.
techniktagebuch Neu: Einnahmen aus dem Techniktagebuch werden nicht mehr vertrunken, sondern an archive.org gespendet. Schreibt mehr auf!