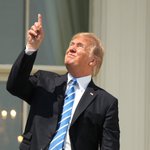 paleofuture I mean, you knew Trump was going to stare right at the sun, but it's still shocking to see. gizmodo.com/oh-my-god-1798… pic.twitter.com/itTeedFdjw
Eilenbrat Oh mann, jetzt erst begriffen, dass BiFi Abkürzung für Biselnuss-Fifeln ist.
Der Geräuschkulisse im ICE-"Ruhebereich" nach zu schließen hören sie außerhalb Gettoblaster und erledigen mitgebrachte Schreinerarbeiten.
daisyowl guys i've cracked the code pic.twitter.com/P0TqxUV4eM
"Eine Salatgurke auf die Faust, bitte!"