mattflor Gerade das im Artikel verlinkte PLOS One paper gelesen. Überzeugende Studie mit Daten von 44500 Patient_innen, die zeigt, dass Homöopathie teurer ist, und zwar sowohl aus gesellschaftlicher Sicht als auch aus der der Krankenkassen! twitter.com/drluebbers/sta…
den Punkt nach Hause fahren
kykel Jetzt stelle ich meinen Röhrenmonitorentmagnetisierungsvorfreudesoundtrack zusammen. Fool's Garden - Lemon Tree, klar. Was braucht man sonst noch?
DianeTurnshek Two scientists walk into a bar.
"I'll have H2O," says the 1st.
"I'll have H2O, too," says the 2nd.
Bartender gives them water because he is able to distinguish the boundary tones that dictate the grammatical function of homonyms in coda position, as well as pragmatic context.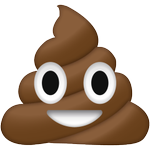 Lustiger Haufen (Symbolbild) pic.twitter.com/zKElWGSH6g
"Wir generieren in unserem Land gerade ein Heer von seelisch kranken Menschen, die unsere Zeit nicht mehr verstehen." linkedin.com/pulse/produkti…
larsweisbrod In Germany wäre Trump nicht möglich denn wir haben hier kein OVERFLY COUNTRY - wir haben ICE-Durchfahrland aber da steigen die korrupten urbanen Eliten manchmal aus um eine zu rauchen wenn der Zug Aufenthalt hat...DAS HÄLT UNS ZUSAMMEN
durst wenn man sich beim rasieren schneidet kann man sich eig. auch gleich würfeln und glasig andünstne
korymath At #NIPS2017 panel:

Question asker: "bit of a meta-question here...
Moderator: "no problem"
Question asker "... What.. are... questions?"
...