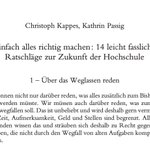 ChristophKappes Frisch: Text von @kathrinpassig und mir "Einfach alles richtig machen - 14 leicht fassliche Ratschläge zur Zukunft der Hochschule". Open Access hier lnkd.in/gSD72UH. DeGruyter. Und viele tolle Texte von tolleren Autoren! pic.twitter.com/wvaoszthAf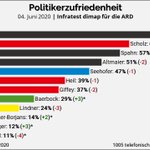 spinfocl Erstaunlich, 1005 Politiker|innen haben die befragt und Merkel war die zufriedenste. Hätte gedacht, dass Baerbock etwas zufriedener wäre. Gauland ist ein alter Stinkstiefel, das war ja so klar. An Lindner sieht man: nicht nach Selbstzufriedenheit gefragt. #foclsanalysen pic.twitter.com/pTw5owRoDt
Fakt: Tommy Wiseau ist Olli Dittrich in einer aus dem Ruder gelaufenen Saalwette.
"Wer probt, ist nur zu faul zum Improvisieren."
Sirrungen, Vonnungen: Über Erhebungen in den Adelsstand im englischen und deutschen Sprachraum
HenInAHat1 Give me a young Worf series starring @JohnBoyega please. pic.twitter.com/7OLV6mS6yJ
Ich bin Akademiker; ich mache keine Fehler, ich mache Errata. ☝️😑
Der Roman geht seinem Ende zu, die Hauptfiguren beginnen zu sterben
Hi @LangSciPress, do you have a process by which readers can report typos and errata they find in published books so they can be fixed in future editions?
derwahremawa Heute zufällig bemerkt, dass in der 1967 von Traugott König angefertigten Rowohlt-Übersetzung von Sartres »Kritik der dialektischen Vernunft 1« an einer Stelle »sur le marché« mit »auf dem Marsch« übersetzt ist, und jetzt weiß ich auch nicht weiter
manfred gortz deutsche ayn rand
nsaphra I'm working on a talk for pydata amsterdam called "Accessible Means Hackable". If you have any anecdotes in this vein, and you probably know if you do, let me know!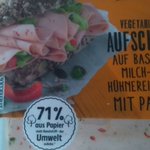 spinfocl Vergesst Soja! #veggie #papier pic.twitter.com/K6qHeGsbVd

derwahremawa Das ist doch nicht wahr pic.twitter.com/Gx6mANVazm