wellformedness Anyone have tips for cheap WSGI hosting? I'm looking for something that can run a simple, low-volume Flask demo.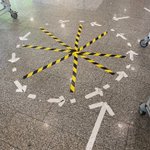 derwahremawa Das Deutsche Museum hat die größte naturwissenschaftlich-technische Ausstellung der Welt und die Cafeteria mit den komplexesten Corona-Bodenmarkierungen pic.twitter.com/dv2GWHSo7v
matofcourse My dad never earned much as a surrealist, but he always made sure we had a roof on the table, clothes over our heads and food on our backs.
wiase Hier, falls Ihr ein Bio-Kochbox, -lebensmittellieferdienst, -zeugrette-Start-up gründen wollt: Eine der wichtigsten Infos neben "Und wat soll der Quatsch kosten?" ist (für mich): "Arbeitet Ihr mit den Esonazis von Demeter zusammen?". Glei vorne raufschreiben am besten. Danke.
EnglishGibson Saw this in the toilets at an Autobahn stop:

"Contactless payment now available, too."

Can't remember what the German was, but you can tell it comes from German because of that "too" (auch), which English wouldn't bother with.
zaubararin Most effective Drohkulisse maybe: Klopapier-Triage August 2021
...verbleibe ich mit low-key Grüßen...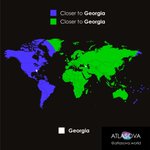 Atlasova_world Are you closer to Georgia, or to Georgia? pic.twitter.com/aq4OjT54bZ