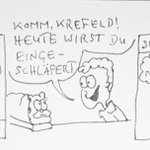 cactus_chef Hallo, an welche Tageszeitung kann ich meinen neuen Comicstrip verkaufen? pic.twitter.com/UOXAGyVjPc
Clipart1994bot BEATLES.BMF pic.twitter.com/7AxdFFInzM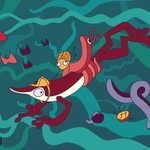 Chaosfux Hallo Freunde! Ich möchte mir meinen langjährigen Traum erfüllen & Illustrator werden. Ich bau grad mein Portfolio auf; hier seht ihr ein paar Arbeitsproben. Jeder Retweet (und natürlich Auftrag) hilft mir sehr.
Danke & ❤️!
Anfragen gerne per dm oder an zapp_urban [at] gmx. net pic.twitter.com/dV1FOncTK6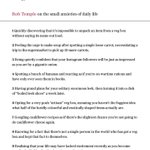 SoVeryBritish Something about veg boxes.
amzn.to/3DeL1d6 pic.twitter.com/ZO9ZM3EGKE
pia_lamberty Ich lese bei sozialwissenschaftlichen Ergebnissen immer wieder Sätze wie "Das hätte ich euch auch so sagen können". Wissenschaft ist nicht dazu da, Euch zu überraschen, sondern um eine valide Einschätzung geben zu können.
hauckundbauer Heute in der #FAS pic.twitter.com/cxFjAEuElZ
honigsuess Regierungen sind zu feige 1x konsequent durchzugreifen und sich bei einer Gruppe unbeliebt zu machen. Sie enttäuschen lieber über 2 Jahre häppchenweise und dann gleich alle.
Herr_Rau (Eine Krähe bringt der anderen keine neuen Tricks bei?)
slava_pestov BeOS had all sorts of useful APIs. We need to go back pic.twitter.com/UJ46Fdo3LS
Schönes Präsenzsemester haben Sie da. Wäre doch schade, wenn es einem Infektionsgeschehen zum Opfer fiele.
zeitweise »Nauczyciel« ist mein neues polnisches Lieblingswort. Warum es so putzig klingt, aber trotzdem nicht »Eichhörnchen« bedeutet, ist mir allerdings schleierhaft.
cactus_chef Neuer Wunschtraum (i.S.v. Traum, den ich mir wünsche): über Nacht im Dussmann (Berlin) eingeschlossen werden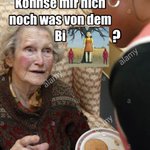 ScHuehnerkrisp Aus der Serie "Bildense mal nen Satz mit..." pic.twitter.com/OG2qfa7DKF