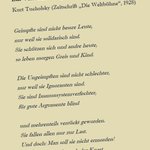 C_W_M_O Krass wie dieses Tucholsky-Gedicht zur Diphtherie-Impfung in die heutige Zeit passt pic.twitter.com/4OZQFd1ozd
dialektik_plus potenzielle namen für deutsche coffeeshops wenn weed legal wird: ein thread
formschub Wir sind (zumindest therapeutisch) ganz kurz davor, in einer Raumschiff-Enterprise-Folge zu leben.
»Ich gehe auf die Krankenstation und entwickle ein Gegenmittel, Jim.«
»Wie lange brauchst Du, Pille?«
»Gib mir zwölf Stunden.« twitter.com/aliceemross/st…
BuckRivera In den Entwürfen hört dich keiner schreien.
spinfocl So wie ich das verstanden habe, ist Corminaty noch auf den Wildtyp opitmiert, weil Biontech sich die Ressourcen für post-ð-Varianten aufspart. Vielleicht ist es in 2 Wochen soweit. #covid19
nameoftheyear @thatfrood Lot of ppl QRT this with like "I hate this," "this is more fucked up than 2020," so i owe it to tell u that i have been curating a thread of people turning their cursed dream visions into real art, and King's Hand is the thing that made me laugh to tears

twitter.com/nameoftheyear/…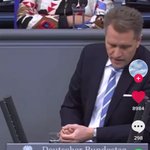 david_dueben Claudia Roth übernimmt das Staatsministerium für Kultur und Medien🥰
Deshalb hier nochmal meine Lieblingsszene von ihr als Bundestagspräsidentin: pic.twitter.com/qV1Iyj2iNK
JuliusBetschka Merkel wünscht sich "Du hast den Farbfilm vergessen" von Nina Hagen zum Großen Zapfenstreich. Auch DAFÜR sind meine Eltern '89 auf die Straße gegangen. 🚬
the_drenrepus @campuscodi I add commas to my password to fsck with CSV file it will eventually be dumped into after a breach.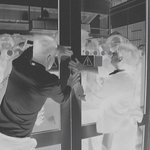 asketsthlm This Black Friday… we are closed. In a time where constant replacement remains the norm, sometimes the best thing to do, is in fact, to do nothing at all.
Join us in the pursuit of less. pic.twitter.com/yrafGLlDDC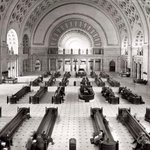 rebekahentralgo Remember what they took from you twitter.com/hostiledc/stat… pic.twitter.com/0IgDaUwI41
Angelabert der Mannkanzler