formschub Ein Auto legt bei einer Geschwindigkeit von 417 km/h pro Sekunde (!) rund 116 m Strecke zurück. Im Fall einer Gefahrenbremsung beträgt der Bremsweg inkl. Reaktionszeit 995 m, der »normale« Anhalteweg ist mit 1864 m sogar fast doppelt so lang.
Alle bekloppt. twitter.com/newsbyrtl/stat…
wayfu keming 2: down to clown
Kleinstod Hallo Bebis kurze Fräg 🥺 Ist jemand hier in der Künstlersozialkasse und hat 'ne Ahnung wie das läuft, wenn man sich erst frisch selbstständig macht und demnach noch keine aktuellen Verträge und Abrechnungen vorweisen kann? Das kann doch nicht so selten vorkommen?
Wer ist Roman Hanser und w
zeitweise Und die Rolle der Verleger kann durchaus eine gute sein. Mich stört nur die Heuchelei, als ginge es um Kunst, Kreativität und Kultur, wo es eigentlich um Verwertungsrechte, Exklusivität und Marktmodelle geht.
zeitweise Das Beste ist ja, dass immer wieder nach schärferem Urheberrecht geschrien wird, aber die Autoren und Entwickler – die eigentlichen Urheber – bekommen im System nur Brosamen ab. Es geht nie um den Schutz der Ideen. Es geht um den Schutz des Verlegertums.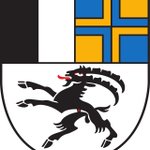 Fakt: Das Wappen von Graubünden zeigt zu Ehren des dort geborenen HR Giger ein Alien. Sieht ein bisschen komisch aus, aber naja, heraldischer Stil halt. pic.twitter.com/zhKChiEZHI
davewingrave Even Moby Dick stans often caveat with "sure, bits of it are boring" or advise you to skip the whale taxonomy. No. There are no boring bits in Moby Dick. The whale stuff is the best section. Pick up a copy now and choose a couple lines at random. Every single one fucking rules.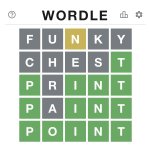 zeitweise Mein Wordle vom Mittwoch würde auch einen guten Namen für einen abgefahrenen Bodypaintcopyshop abgeben: pic.twitter.com/5bkMf5ZmKJ
captbaritone 🤖 I've automated scraping Wordle grids from Twitter now.

🧪 Even with 10k grids for today's puzzle, I'm still only able to narrow it down to 20 possible answers. twitter.com/captbaritone/s…