mdlhx Today in our reading group, we read @evanmiltenburg et al.'s "Preregistering #NLProc research" paper and a question emerged: what is stopping us from using @ReviewAcl in a kind of preregistration way: submit a paper whose experiments have not yet been run
formschub Freitag Nachmittag im Bundeskanzleramt. pic.twitter.com/UBFhdNm7vw
johl Historically, ape NFTs are still only the second most interesting copyright topic involving pictures of monkeys.
gchrupala TIL there is a nationalist far-right politician in Germany whose surname is the same as mine. Obfuscated as Chrupalla but who are we kidding.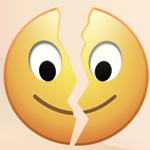 hartmast "Wir wollen das jetzt in Statusgruppen weiterdiskutieren, einer fürs Professorium, einer für den Mittelbau" und ich so: pic.twitter.com/6Y66OxJm7V
derwahremawa Kennt ihr die Sorte Person, die in einem Meeting freitags um 15:45 nochmal einen extrem wichtigen Punkt einbringt? Bei Gremiensitzungen sind NUR solche Leute.
formschub »Nee, Montag kann ich nicht, da hab ich Schaum vorm Mund. Dienstag kriesch' Plack, Mittwoch fliegt mir der Draht aus der Mütze, Donnerstag hab ich Zustände, Freitag raste ich aus und Samstag seh ich rot.«
»Dann Sonntag?«
»Da muss ich mich ausruhen.«
Wort des Tages: Cutesiezität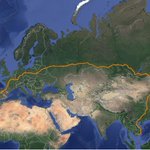 Rainmaker1973 This is the longest single uninterrupted train journey currently possible on Earth. Starting from the Portuguese coast, one can travel by train not just into China but all the way to southern Vietnam, a distance of 17,000 km (10,566 mi) [read more: ow.ly/Nmnx50xqY28] pic.twitter.com/7tHpAqqPq2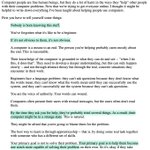 devonzuegel how to help someone use a computer

... and really, how to help anyone learn anything!

clipped + highlighted version: clippings.devonzuegel.com/post/how-to-he… h/t @rsnous pic.twitter.com/tUEHqBvBTv
AIsToBAsCIsToD Pick a lock : Lockpick
:: Cut a hair : Haircut
:: Reuse a chart : Chartreuse