"Schantalle, komm ma wech bei die Regale, sonst smackt die Oma dir eine."
_Rya_ "Wir haben eine Drohne, aber sie wird pazifistisch erzogen."
izs Anyone who complains about arguing over "semantics" has never seen how boring it can be to argue over syntax.
Netz4ktivisten Bundesweite Aktion an den Flughäfen: Welcome Mr. #Snowden in #Nürnberg #Hannover #Köln #Düsseldorf #Berlin twitpic.com/d14ot9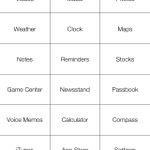 Sentry_NC .@caughtinflux Introducing iOS 9: pic.twitter.com/veYaSV3vx5
durst Die Alpen müssen heute ohne Abendrot ins Bett, weil sie sich mal wieder die klebrigen Gletscher nicht gewaschen haben.