Erbloggtes Der ist ja so meta-paranoid: "Schily nennt Furcht vor Überwachungsstaat paranoid"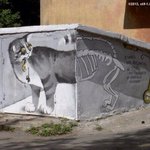 victoriarusso Schrödinger's cat graffiti in a Russian city: in memory of the cat who suffered on 50% of Quantum physics pic.twitter.com/T9IXn9YDCU
"Du bist aus Deutschland und deine Freundin auch? Das ist ja geradezu Inzest!"
havoc_v if you are short and you want to appear taller, just talk very quietly and your friends will just think you're really far away
343max Zonenmichi, @mspro, im Glück: "Mein erstes mal Privatsphäre!" pic.twitter.com/8Ru6rnUl1u
marjolein442 Medieval killer bunny returns! In his latest adventure battling snailman while on a lion pic.twitter.com/KNPKWfzifp
kykel Am Moritzplatz tragen sie Aluminiumhut und Regenschirm.
geriatricus I Googled "the passive voice should be avoided." Many of the results lacked apparent irony.
HackerNewsOnion $ git diff
+ <meta content="width=device-width; initial-scale=1.0" />

$ git commit -am "Mobile ready"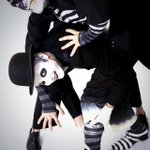 thegoreycabinet We want your ART! Draw @MrPustra and @ungewinster and we might use it for our marvellous merchandise!.. pic.twitter.com/rEilqlO1Mf