Streitlust Wie alt musste ich werden, bis man mir das erklärt?????? pic.twitter.com/fciwXNLEgc
ojahnn Gegenwesen: "Ja, toll. Jetzt haben wir in der einen Wohnung keine Nebelmaschine und in der anderen keine Kaffeemaschine."
YorkshireLiff Balif Bridge (n.) The point halfway through an amusing anecdote where you hand over to a better storyteller who was also involved #YorksLiff
historyscientis Have you faced challenges in your life and overcome them? If so, was it really worth the effort?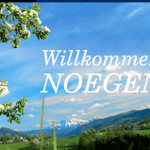 fatmike182 Aus der Reihe: Bilder, die ich bei Websites, die Tiersperma verkauft, suboptimal finde. (via 182.fm/1i11Exd) pic.twitter.com/hBn5s9026q
frachtschaden England: "Mind the gap."

Deutschland: "Achten Sie beim Aussteigen auf den Höhenunterschied zwischen Zug und Bordsteinkante."
johl Gramsci/Hegemonie-Theorie: Keine Piraten-Veranstaltung. pic.twitter.com/9PAwoyOyN6
Asia fact: the Lucky Cat is a symbol of just having applied nail polish.
kykel Wann wird es Überraschungseier mit den Aufschriften "Pussycat-Heinrich*" und "unbekannter Schnuckel aus dem M41" geben?
neurosophie Hiermit möchte ich meine Tweets der Lächerlichkeit preisgeben.
kykel Die Liste albanischer Vornamen ist so super, dass ich sofort eine phantastische Romantrilogie schreiben möchte.
Wort des Tages: Technikfolgenabschätzungsfolgenabschätzung