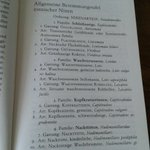 ojahnn Meine gewissenhafte Nachbereitung des Estnischseminars. pic.twitter.com/hWHSGmRR2w
Two firsts for me in the last 5': 1) using Git's stash feature, 2) failing to quit vim.
mjg59 If you want to know how Usenet would have ended up without the Eternal September, just read debian-legal.
durst Wolfgang Amadeus Boromir Martin Milli Vanilli Gleithegut Erich Bärbel Duftkerz-Mozart.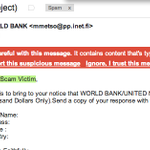 richlitt I just got a spam email that opened with, "Dear Scam Victim".

Honest. pic.twitter.com/LXcJsiqa9t
stporombka "Um dich zu vergessen, lebte ich jahrelang bei den Tieren im Wald. Jetzt kann ich denken wie sie. (Sie denken übrigens alle immer an dich.)"