Lotterleben An Code basteln, der RIOTs abschießen soll und mangels anständiger politischer Bildung keine guten Variablennamen finden /o\
Der Arbeitstag geht in die Nachspielzeit.
What's Apple's response to Google Glass going to be called? iWear?
@levampyre Das ist das Problem mit diesen hochgelobten Klassikern. Hoher Meh-Faktor.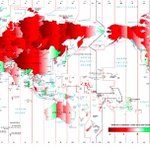 katezenJOY Interesting: "Timezones are useful fictions" How Time in the Sky Differs From Time on Clock theatlantic.com/technology/arc… pic.twitter.com/fPsPoBGPjQ
Erbloggtes @astefanowitsch Es gab da mal dieses Carta, aber da darf ja jeder was reinschreiben. Also quasi wie Pastebin.
HappySchnitzel Keine Ahnung, wieso es "40 Worst Book Covers And Titles Ever" heißt, wenn eins großartiger ist als das andere: bit.ly/1e0RuoM
durst Bevor du "made my day!! ;D" jubelst, solltest du prüfen, ob es wirklich deinen Tag gemacht hat oder es nicht eher der HERR und SCHÖPFER war.
eponvert need a new git command?
$ echo 'echo $*' > ~/bin/git-echo
$ chmod +x ~/bin/git-echo
$ git echo Hello world
Hello world