Cocktail party? There's apparel for that.
A beautiful @findfind_it user command: "vv V". List German verbs strengthened by the Society for the Strength of Verbs that begin with V.
'vor meinem inneren Auge die Finger in die Ohren stecken, die Augenlider zukneifen und laut "La la la la la" rufen' zeit.de/kultur/2015-10…
bundesamtfvs Beispiel: Real zünden Rechte 1 Haus an. Potenziell zünden Asylterroristen Atombomben in Kindergärten. Wer ist also gefährlicher? #lasttweet
AcademicPain No matter how many methodological problems you solve... #phdchat #gradschoolproblems pic.twitter.com/IkZmos9WTz
Utilization of radiant energy? There's an apparatus for that.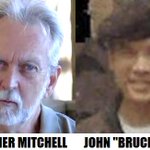 Snowden These two psychologists directed the torture of unarmed prisoners. Today, ACLU fights back. aclu.org/feature/out-da… pic.twitter.com/J1YTd0qrCG
Lotterleben Sainsbury's hatte einen Halloween-Adventskranz mit Glitzeraugäpfeln. Es hat mich viel Kraft gekostet ihn dazulassen. pic.twitter.com/J7ZFekFcqd