OsitaNwanevu If you accept the argument, isn't this a concession moreover that the right has no independent capacity to identify racism beyond what liberals tell them it is? "You folks have jumped the gun a time too many times about racism and now we can't figure out what it is ourselves!"
OsitaNwanevu Why do conservatives find this argument compelling? What is it saying, really -- that they've embraced racism out of pure spite? Is this what a morally serious movement would do? And whether it's always been racist or simply is now, shouldn't it be demolished either way? twitter.com/jaynordlinger/…
bomelino habt ihr auch angst, dass man beim einschlafen jedes mal stirbt und beim aufwachen eine neue seele geboren wird, die nur denkt dass sie schon länger existiert, weil sie die erinnerungen ihrer vorgänger hat?
peterbreuer Irgendwann hängt der letzte Einkaufswagen 31 Meter aus dem Häuschen und die 30 Meter entfernte zweite Rückgabe erscheint den Menschen wieder näher und so gleicht sich alles aus. Panta rhei. pic.twitter.com/H24H7DrHgb
OscarKocken Ja, ik ben een beetje moe en zo zie ik er vast ook uit. Maar dat is nog geen reden om mij bij het begroeten te vragen: "Wow, is dit wat er gebeurt als je FaceApp gebruikt??"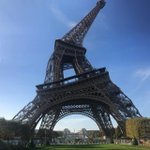 Havenlust Tried to take a panoramic picture of the Eiffel Tower today, it went surprisingly well ... 😊💗 pic.twitter.com/XnHN0zBNnm
Hummelfee5 5Jähriger: "Mama, darf ich einen Hamster haben?"

Drei Katzen: "Ja Mama dürfen wir? 😍"
Grumpfdalm Schöne Verben heute: Triff mich, wie ich Donald Duck erbonkel.
Jemand hat mir gerade "eine schöne zweite Hälfte 2019 und eine schöne erste Hälfte 2020" gewünscht.