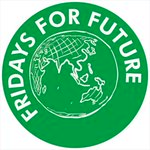 fff_duesseldorf Nicht mehr lange bis zum 20. September 🥳. Kommt um 11 zum Corneliusplatz und bringt alle mit, die ihr kennt! 💚🌍
#FridaysForFuture #AlleFürsKlima @FridayForFuture pic.twitter.com/9VK4iM175J
FR31H31T Die Bürger haben entschieden: Das Jugendwort des Jahres 2019 ist "Jugendwort McJugendwortface"
latentexistence Hello, yes, I am "hooked on prescription drugs" because I like such frivoulous things as "being able to get out of bed" and "not being in pain 24 hours a day"

My illness is not going away just because of your moral panic about meds.

bbc.co.uk/news/health-49…
tpoi Just use this simple heuristic: if it's slow and the computer goes WOOOOOOOOSH, the bottleneck is the CPU; if it's slow and the mouse stop moving, the bottleneck is the memory. twitter.com/ChelseaParlett…
texttheater Dieses eine Lied von den Black Eyed Peas heißt "Meet Me Halfway", in meinen Kopf hält es sich aber hartnäckig als "Equal Goes It Loose".
Good things are happening but in the wrong order