wellformedness Automatic news comment generation seems bad. (Manual news comment generation is also mostly bad.)

But telling me the authors are from Beijing violates the maxims of quantity and relation (unless you want to tell me why it doesn't).
$ sudo apt install 𝕳𝖊𝖎𝖒𝖇𝖗𝖆̈𝖚
Der große Kanton im Norden
Département outre-Rhin
Kanton Trier
Province d'Eifel
Provincie Saksen
Region Slesvig
Woiwodschaft Preußen
Bavorský kraj
Nordtirol
Der Schrottradbeseitigungsdienst der Stadt Düsseldorf ist leider "stateless", sie bringen nach Meldung zwar einen Zettel am Rad an, dass es demnächst beseitigt wird, wird es aber nicht. Mal sehen, was die zweite Meldung jetzt bringt.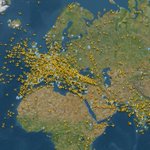 littlewisehen "Solange die in der dritten Welt so hemmungslos die Umwelt verpesten, können wir hier sowieso nichts machen!"

(aktueller Flugverkehr um 10:42 am 29.9.2019)

Via Andreas Poser pic.twitter.com/X773hapUzC
random_walker Computer security has a long history of double-edged consequences of research. Security conferences these days require submissions to describe ethical considerations and how the authors followed ethical principles. Machine learning conferences should consider doing this.
"Paul ist noch 17, der darf also noch gepimpert werden, äh, gepumpert, äh, wie heißt das..." #OH
derwahremawa Ins eigene Horn stoßen, aber als Missgeschick bei der Fußpflege
texttheater Wir müssen das in unsere Datenbank einpflügen, äh, einflegeln, äh, wie heißt das...
AnneArdon Ik mijmerde "hoe spreek je dat eigenlijk uit, Jan Jambon?" maar toen besefte ik dat ik maar al te goed weet dat Vlaamse mensen voornamen in het Nederlands en achternamen in het Frans kunnen uitspreken.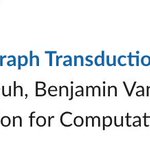 read_papers We added open graph headers to Anthology paper pages, so that sharing them in apps like Slack now gives you a nice preview: pic.twitter.com/sY43VQ0XjQ