wellformedness While there's a lot of good stuff in this little paper, I'm most excited about something we're calling UniNum (github.com/google/UniNum), a new database containing number names (0-100 and then powers of ten) for 186 languages, locales, and scripts.
Sierlijke Ik heb m'n tante een Sodastream cadeau gedaan (waarmee je van kraanwater Spa Rood kan maken). Eerste wat we gedaan hebben: van witte wijn prosecco gemaakt 💁🏻‍♂️🥂
"...mit dem Ausruf 'Bist du noch ganz knusper?' eindeutig die Knusprizität meines Klienten angezweifelt..."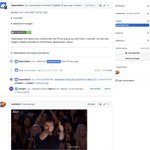 gabro27 So this just happened:

- a bot found a vulnerability in a dependency
- a bot sent a PR to fix it
- the CI verified the PR
- a bot merged it
- a bot celebrated the merge with a GIF

github.com/buildo/react-c… pic.twitter.com/kNEPY5RSHr
"I wonder if there's oxygen and warmth aboard this piece of space debris? Let's beam right over in our pyjamas to find out."
"Wo sind meine Schlappen??" - "Da, wo du sie zuletzt erlitten hast??"
derwahremawa Ich habe ein Buch von Frank Schätzing gelesen und es las sich wie falsch aus dem Englischen übersetzt. Die Musik seiner Band klingt auch so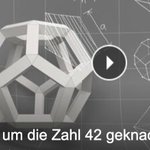 zirkuspony rosen sind rot
mulle sind nackt pic.twitter.com/pQOfaPIB3d
hllizi Wenn man sie ohne Käse ißt sind Spaghetti alla puttanesca vegan bis auf den Fisch.
derwahremawa Andere Völker haben schmutzigen Sex, aber der Hungar treibt's rein
publictorsten Ich habe im REWE einen neuen IQ-Test ersonnen. Wer seine Getränkeflaschen längs auf das Kassenband legt, bekommt den Wert "Eins" zugewiesen. Wer sie quer legt, so dass sie dauernd hin- und herrollen, bekommt eine "Null".
sciforfuture #Scientists4Future unterstützen die "Globale Aktionswoche gegen die Klimakrise" vom 20. bis 27. September 2019. Die Fakten liegen auf dem Tisch, die Warnungen sind ausgesprochen. Jetzt ist es Zeit zu handeln! Am 20. September ist #Klimastreik! #AlleFürsKlima #S4F pic.twitter.com/K2N1cKxerW