uhoelzle @JeffDean @GCPcloud R.I.P. MapReduce. After having served us well since 2003, today we removed the remaining internal codebase for good. Of course, external users of MR on GCP will continue to be supported with our fully upstream compatible managed Hadoop platform, Dataproc.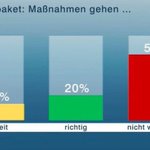 hsussebach Wenn die stille Mehrheit der Bevölkerung nicht dem Bild entspricht, das sich die GroKo angesichts lauter Minderheiten wie Pegida und Gelbwesten von ihr macht. pic.twitter.com/41aR4jW0B0
Michelle4EDU As educational leaders, it's easy to focus on what we DON'T have. I find it useful to pause and evaluate how we are using what we DO have. Are we "throwing" a bunch of resources at teachers instead of implementing one with intentionality? #edchat #joyfulLeaders #KidsDeserveIt pic.twitter.com/e3Ivl53Mem
mspro es steht herrn kubicki frei, jederzeit bei der antifa-generalversammlung vorbeizukommen und seine bedenken zu äußern. die agenda für die nächste steht zwar schon, aber zwischen "demogeld erhöhen, jetzt!" und "bambule klimaneutral denken" ist noch platz. twitter.com/fdpbt/status/1…
zirkuspony alle regen sich auf über gruppenchats aber erinnert ihr noch an die zeit als die LIVE waren
@mmbollmann are you sure that's not an hmm (sorry)
honnibal Dear distributed lit review,
In entity linking and WSD, some senses are closely related, others distant. So do people use loss functions weighted by graph distance? If so, what's the best ref for that?
@rietzi Da füllt das Filet eine Valenzstelle von "schlemmen", nicht umgekehrt.
@rietzi Wenn ich das richtig sehe, kann es deswegen kein Rektionskompositum sein, weil "Filet" überhaupt keine Valenzstelle hat, die das Erstglied füllen könnte.
erikjschulze @texttheater Es geht um das Filet des Schlemmers, einem Binnengewässerfisch. Das Tier ist besonders paniert und gebacken als Speise beliebt, hier muss aber nicht gegendert werden.
"Ich habe noch Gummistiefel mitgebracht, für den Fall, dass es schlämmt."
Wort des Tages: Substanzabusus
Hatte bis heute den Ursprung jenes Bonmots über Intelligenz, Anstand und Nationalsozialismus im 20. Jahrhundert vermutet (Kästner oder so) und den von "whomst'd've" squarely bei Shakespeare.