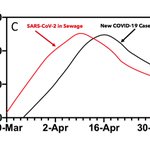 BrennanSpiegel This graph is amazing. It shows that measuring #SARSCoV2 levels in municipal sewage almost perfectly predicts forthcoming #COVID19 cases with a full week's notice (R=0.994). It's one of several discoveries in this new study from @Yale: medrxiv.org/content/10.110…. C-19 is #InThePoop pic.twitter.com/shNzTKYoYP
JayCogi grey, or as i like to call it, pastel black,
honnibal Like Asana etc you can mark dependencies between tasks, to say e.g. this issue is waiting on some other issue.

The difference is ora.pm actually makes me likely to enter that, because the UI is fast, keyboard driven and customizable.
wellformedness Very quickly, an NLP task with 3,600 labeled examples is a...
skeptikantin Ihr kennt so Farbfilterbrillen, durch die man Murmeln besser oder schlechter sieht? @c_drosten hat nen stärkeren Filter gewählt, als @domliebl & @JoergStoye empfehlen. Normal.

Bild: mault, dass er durch ne Holzwand guckt, die nicht schnell genug mit nem Fön geschmirgelt wurde.
derwahremawa Werde jetzt losgehen und mir Dutzende 90er-Jahre-ZDF-Komödien in die Iris berben
skglas For IT security, my general advice would be to literally BAN C and C++ to achieve security; how many vulnerabilities would have been prevented in the last 15 years?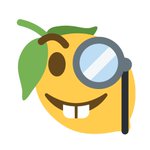 EmojiMashupPlus base from 🍋 (lemon)
eyes from 🧐 (monocle)
mouth from 🤓 (bunny-teeths) pic.twitter.com/EeOKRQVFOx
Homeoffice-Problem: Weiß nie, ob ich nach dem Frühstück schon die Zähne geputzt habe, weil der Kaffee das Gedächtnis der Mundschleimhäute löscht.