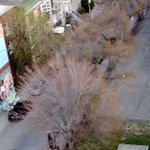 SkarredGhost This video fx that liquifies buildings is sick!

source: linkedin.com/posts/julian-m…

#AR #VR #3D #VisualFx pic.twitter.com/NsxPS3tEMZ
skglas politiker, die sich für vertretbar halten
skglas hehehe giropay zeigt, den Banken ging (und geht?) es zu gut, einfach mal 2 dekaden innovationen verschlafen und sich fragmentieren in einzel-verfahren
Ich kuratiere eine Ausstellung über das Europäische und nenne sie PÄ
adbarbaresi Pro tip in case you end up behind a paywall and don't mind using the command-line:
- pip3 install trafilatura
- trafilatura -u "nytimes.com/2021/04/19/wel…"
→ you'll get the original text in the console
Kleinstod Stand gestern erst vorm Spiegel und dachte, ok, ich bin so hot wie noch nie, weil man hat seinen Stil gefunden, schminkt sich nicht mehr wie ein n00b und hatte Zeit sich mit Fett anzufreunden 🤷🏼‍♀️
twig2noise Die Anzahl von Zeichen, um juristisch sauber "Diese Webseite speichert keine persönlichen Daten über Sie" auszudrücken, beträgt 25399. Hab mal ein #tldr davorgemacht.
skglas Kaum ist ne globale Pandemie, sind die Bürger gesünder, naja manche lol (Krankenkassenstatistik)
"Das lassen wir mal schön unerwogen."
sigtyp_ Next year SIGTYP is moving to OpenReview.net to enable a more accessible and fair review process. Hopefully other workshops will follow suit!
armin laschet der wonneproppen as in wonnepfropfen as in blockiert den wonneflow
molily Könnte mich evtl. damit abfinden, dass es noch 1 kl. Tagebau im Rh. Braunkohlerevier gibt, damit Menns dort Schaufelradbagger u. Muldenkipper fahren dürfen, RWE übergibt stante pede an Jochen Schweizer, bezahlt nach 10 J. die Renaturierung #kohlekompromiss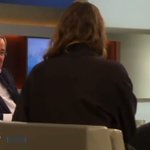 parents4future "Wenige Wochen später sagen Sie, wir wollen schnellen erneuerbare Energien Ausbau, entscheiden aber im gleichen Atemzug, dass Großteil von Flächen in NRW nicht mehr zur Verfügung für Windkraft. Das ist Verbotspolitik, ich dachte Sie haben ein Problem damit…" - @Luisamneubauer🔥 pic.twitter.com/7346X7pAfO