manueldiaz I love this #quote : "if you want something done, give it to a busy person". So true !
kaffeebeimir #Schäuble gibt sich ja wirklich Mühe, den "hässlichen Deutschen" wiederauferstehen zu lassen.
Wenn 40% deines Gehirns ständig damit beschäftigt sind, dir den entzündeten Zeh nicht zu stoßen.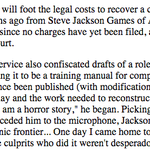 EFF 25 years ago, 3 tech pioneers founded a little org called the Electronic Frontier Foundation: w2.eff.org/legal/cases/SJ… pic.twitter.com/0adkJRdJYE
plomlompom "Gerechtigkeit", allein der Begriff schon.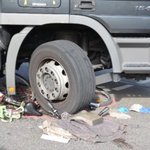 cm_muenchen Der Fahrradfahrer trug keinen Helm... Was soll das, @PolizeiMuenchen?

polizei.bayern.de/muenchen/news/… pic.twitter.com/EnIMVIfmCB