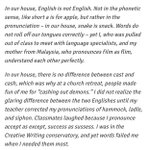 zafirahhanis This is the essay tht got Cassandra Hsiao accepted into all 8 Ivy League Universities. pic.twitter.com/aLyJXq4nuF
durst Ich schneide mir jetzt die Pulsadern* auf!!!

*Betonung auf dem a. Eine südtiroler Salamidelikatesse.
Lotterleben When I'm frustrated with one, I switch to the other– works surprisingly well! Helps detach from problems & mull over them at a distance. :D
Lotterleben Oscillating between coding & sewing: pretty OK way to spend a sunday.
Generische Filmhandlung: Einem Mann widerfährt etwas, daraufhin benimmt er sich komisch, am Ende ist alles wieder halbwegs normal.
quarkkalibur Denkt an die unterschiedlichen Garzeiten! Das Osternilfperd müsste jetzt langsam in den Ofen.
ojahnn Jedenfalls habe ich damals gelernt, dass Witze nicht funktionieren, wenn sie Vorurteile zu bestätigen scheinen.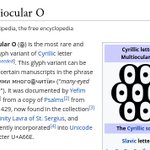 velartrill wait what #wikifinds pic.twitter.com/0Lx55I3oJU